At Deer Valley Dental Care in SE Calgary, we provide dental services for children. If you live in the Deer Ridge community of South East (SE) Calgary, we are conveniently located on Canyon Meadows Drive.
---
Children's dental services help ensure that children are able to maintain strong and healthy teeth. Learning about good dental habits at a young age may protect kids from dental problems.
While dentists are there to provide kids dental services they need, parents also play an important role in the process.
Children may feel anxious about seeing dentists. To address this, a good relationship needs to be established between the dentist, parents, and the young patients.
---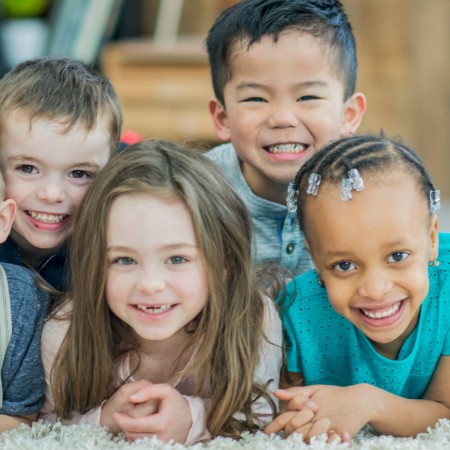 Providing Children's Dentistry Services
At Deer Valley Dental Care, we want to make every visit to the dentist exciting for your children. We want kids to establish confidence in us, as their dentists. We strive to achieve this with these steps.
Creating a positive dental environment. We help parents make dental visits a lot easier by creating a dental environment that kids would feel comfortable in. We have even installed a Nintendo station so kids can play while they wait.
Using various approaches in children's dental care. We use various approaches for your child's dental growth and development. Our goal is to head off any potential oral health problems before they occur. We want to ensure that their teeth and gums stay healthy all through their formative years. We do this through routine checkups.
Making each dental visit a fun experience. Usually, we see your children when they reach 3 years of age. That is unless you see something that concerns you before that time. At age 3, the first experience is designed to be very easy and fun. We give them a ride in the chair and make it seem like a fun experience.
---
Sealants and Prevention 
For children's services, our primary goal is to use preventive techniques to eliminate problems before they occur.
One of the best examples of this is sealing children's teeth. Most of us have fillings on the top surface of our back teeth because the deep grooves of the back teeth are difficult to clean.
This part of the mouth is by far the most susceptible area to decay. A sealant fills in the deep grooves so they are easy to clean. Like most things, sealants have changed over the years.
We use micro-abrasion to thoroughly clean out the groove of any plaque or decay. This is done by using an air spray with abrasive particles.
Then we seal the top of the tooth with bonding and a thin layer of permanent filling material. 
Dental Visits for Parents and Kids
If your child never gets a cavity, they will never have their old fillings crack. They may also never require crowns and or root canals like most adults.
Deer Valley Dental Care provides children's dental services at times that work for both you and your kids. Come in early or after office hours, we'll be around to help you with your concerns.
---
Want to talk to one of our Calgary dentists? Please send in your questions or book an appointment here so we can get back to you immediately.